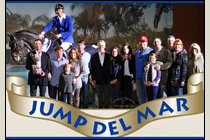 Meet Lane Clarke & Hayden Show Jumping

Click here for article in The Chronicle of the Horse
Riding Magazine Features Hayden Show Jumping
Click here for article in Riding Magazine
Charlotte Gadbois Wins At NAJYRC
Click here for article in Riding Magazine

WE DID IT!!!
Our Equestrian Extravaganza & Charity Fundraiser (September 26) raised over $8,000 for
FalconRidge Equine Rescue and Uryadi's Village. A big thank you to all who participated in our fun family
event and to our sponsors: Antares, Grand Meadows, CDW Saddlery, Villa Roma, Shorecliffs Golf Club, Lake Elsinore
Soaring Club, Skindulgence by Judie, American Horse Products, Ortega Tack & Feed, Dover Saddlery, Eqyss,
Cowboy Magic, Mrs. Pasture's, Twinkle Toes, Branson Homes & Estates with Windermere, LegalShield,
Ashleigh Magnus Photography, and Nancy Albright Photography. Read more about the event HERE!
Congratulations, Lane Clarke On Your 2015 Wins!!!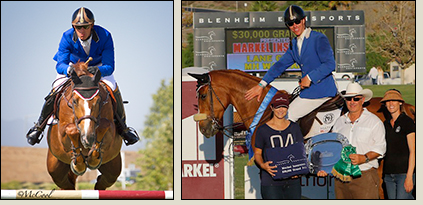 $50,000 CardFlex Grand Prix (Semira) - March
$40,000 OC Register Grand Prix (Semira) - April
$30,000 1.40 Markel Grand Prix (Wardance) - September
$25,000 GGT Footing Grand Prix (Wardance) - July
$25,000 Markel Showpark GP (Semira) - July
$15,000 1.35 Jumper Classic (Wardance) - September